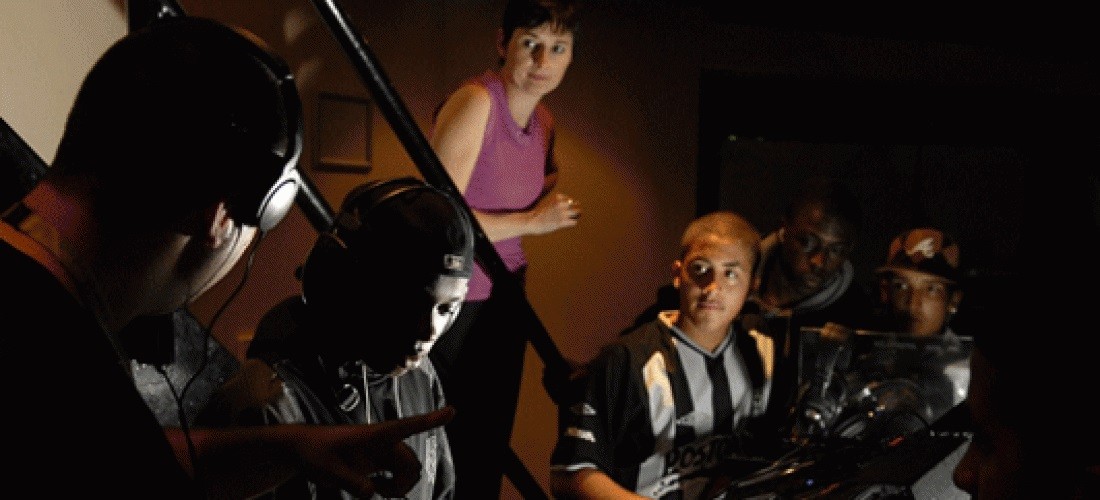 Youth Engagement
Our unique strength is engagement. We have a lot to say, do and offer, especially when it comes to music, musicians, business and entrepreneurs. They are also great talking points to interact and engage with young people. This enables us to remain quietly confident in our approach to youth engagement and opens avenues for us to easily support further as motivators, mediators, positive role models and mentors for hard to engage, NEET, offender and at risk categories.
We guarantee to deliver a positive message and model to any youth, public and voluntary sector audience/participants and we pride ourselves on our ability to support agents, organisations, schools, alternative provision, teachers and individuals utilising any of our range of intervention methods and/or best practice principles.
Examples of our engagement portfolio to date includes:
supporting the NFL & Wembley Stadium Learning Zone to reach a wider target audience,
leading seminars on success and self starting businesses,
finding a focus, self belief and passion,
day long or evening activities that include networking with other and top musicians, DJ's & Entrepreneurs
implementing a means to embed music or enterprise into other areas of interest further supporting to successfully engage a target audience
Choose from:
Professional DJ's & Portable Recording Studio Solutions – Vast array of DJ's and musicians available for all kinds of events and functions.
Hands on Activities/Training – Choose from our wide range of topics; for either music and enterprise and allow the experts to take the weight off you and offer positivity and explore new positive activities in return.
Seminars – Let us support and talk to the masses, embedding Top Musicians, Successful Entrepreneurs, extended enterprise topics, music and music industry advice for all tastes and genres to further compliment your engagement criteria.
Mentoring – Absorb our approach, support and insight especially with hard to reach clients, using one of our trustworthy, powerful positive role models/mentors all of whom are enhanced DBS checked and selected and tailored to your needs.
Consultancy – Let our decade of experience and success, lead your programme design and objectives. Rest assured with a Gold Seal consultant to help improve your engagement method/tool, increase productivity, message, impact and results, especially to inner city urban audiences and youth demographics.