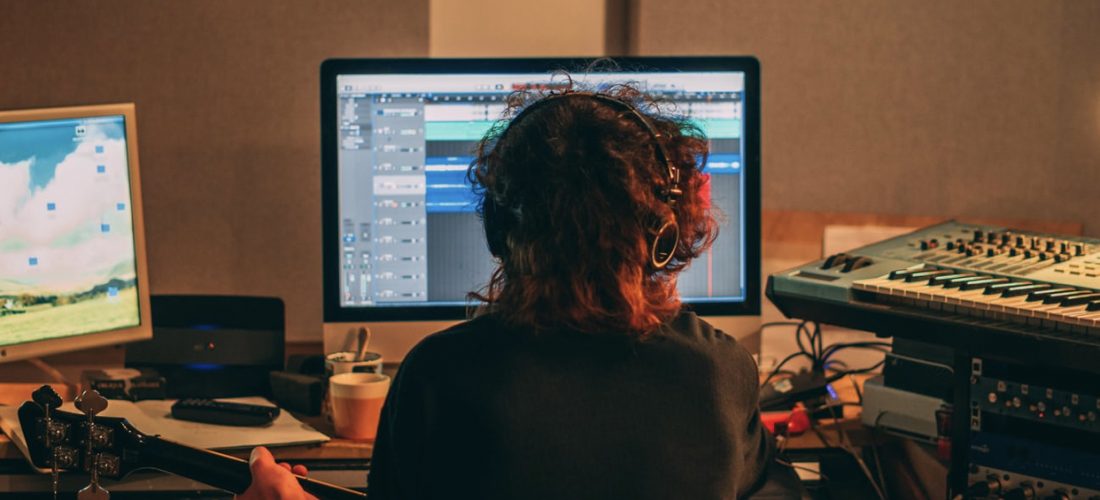 Trust an expert's advice for any aspect of developing your skills at home for a music/creative suite
CHOOSE FROM:
Building or improving your own or a Professional Music Studio
Learning how to DJ or improve your current DJing skills
Record with or book a Sound Engineer over Zoom for working within your own studio
Improve your Music Production and Mixing techniques
Learn from a seasoned Music Professional for specific skills and subject areas; Music Theory, Percussion, Drum Programming, Live Recording, Mixing, Mastering, Independent Music Income Streams
Learn how to Earn more from your own Music/Creative workstations
Enjoy peace of mind with an expert supporting with 20 years music industry experience and knowledge to share
Other Benefits of Our Private Tuition Support Include: Access to our fantastic musical networks, supporters and partners, with 100% honesty and integrity assured at all times.
REMEMBER: All support is offered remotely using Zoom/Team Viewer/Skype/FaceTime to support accordingly
KEY SUPPORT AREAS:
Studio Development – Build your studio at home, bit by bit, learn how to use it better/fully, whilst taking trusted advice to make sure you buy the right components, cost effectively, avoiding wasting money and rely on advice from an experienced professional to help make sure you build the studio of our dreams.
Music Production – Any style of music, any area of expertise can be added or tailored to your project/ideas. Clients have included a wide range of genres and tastes with a strong focus on a professional sound and reflective support package offered at all times. Able to offer mobile recording services for bands also.
Mixing & Mastering – any genre catered to, professionally, with a vast array of experience, hardware and professional plugins (WAVES, PSP, Komplete, Manley etc) which can be sent to clients back and forth online. Excellent results guaranteed with a wide range of happy clients.
DJing – Mixes, streaming, mixing and musical event/function needs catered too with expert support and sound systems provided. TBC dependent upon booking length and full requirements. All musical tastes and genres supported and available.
Creating income streams from music – Learn how music is a new calling card for new business & passive income streams. Learn how to plan and embed every means to reap the rewards from your creative efforts and increase your overall online presence & fan bases.
Training/Private tuition – Full training offered for any area of music technology expertise – Sound engineering, music production, recording & laying vocals, songwriting, DJing, Scratching, Turntablism skills, MPC Music production, home studio support and fits, project management and consultancy solutions.
For more information about private tuition, bookings and a chance to chat everything through properly contact us today.
Private Tuition Client Feedback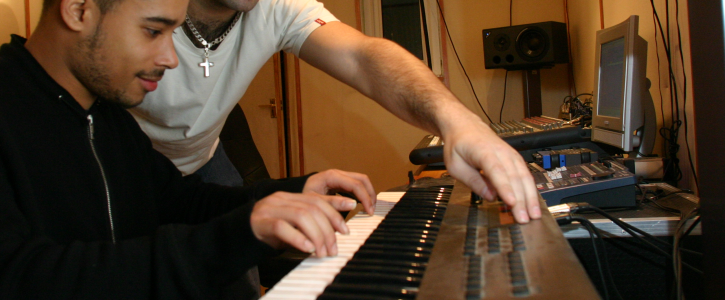 "Gold Seal's private tuition has really enabled me to reach my full potential as a producer. Not only technically, they really helped my commercial understanding of the industry and has really helped me push my ideas to get them to commercial standard. I would highly recommend Gold Seal's services for 1 to 1 support to anyone else looking to make an impact with music!!"

Noir London
"I requested some 1 to 1 private tuition to support my music production training @ Point Blank with Gold Seal Project also adding to my work. My instructor was extremely helpful in advancing my skills and overall sound. The amount of musical education I received from Gold Seal went beyond my expectation and will last a lifetime with me. They were very patient at all times and taught me different skill sets to apply to many different types of musical genres. They also taught me how think outside the box and get out of my comfort zone to produce hits which was very beneficial for me, creatively and technically. Without hesitation I would recommend Gold Seal's private tuition & support for any upcoming or intermediate music producer who are looking to expand their music production skills and ideally get signed."

DJ Seem